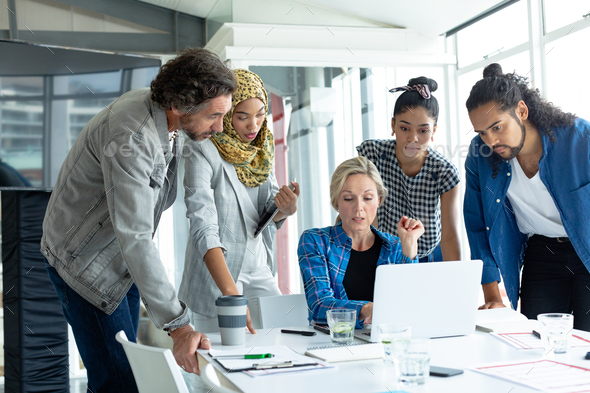 Launch of the Sustainable Leadership Project
CEC European Managers has started the year 2020 with a European project aiming at piloting a training scheme to mainstream sustainable leadership skills. Only 17% of European managers are trained on sustainability, as our recent report shows. Therefore, CEC will commission a European survey assesses the challenges and opportunities of managers' specific skills needed for the transition. On the basis of the study results, a training programme will be designed to equip European managers of all backgrounds with the necessary competences in the areas of systemic thinking, Triple Bottom Line accounting, as well as transversal leadership skills such as empathy or mindfulness.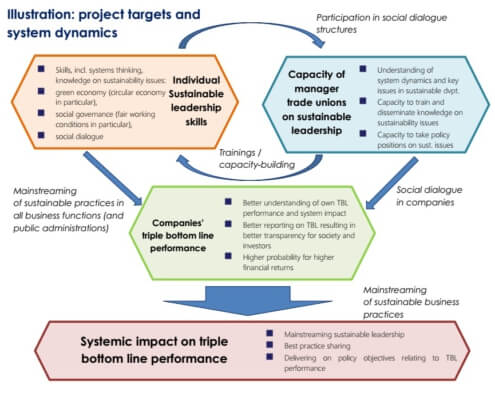 The "Sustainable Leadership for a Fair and Green Transition" project, funded by the European Commission's DG Employment, will run from January 2020 until the end of 2021. Led by CEC European Managers, it will build on a strong network of national and European organisations, including the project partners Lederne (Denmark), ULA (Germany), MAS (Slovenia), Eurocadres (EU) and CESI (EU). Besides conducting the survey to assess managers' sustainability skills and providing trainings, the project will also tackle the question of how managerial trade unions and associations can contribute to mainstreaming sustainable leadership through social dialogue. Since social dialogue is demonstrably boosting both economic and social performance of businesses (and avoiding social unrest), it makes sense to incorporate the environmental dimension as a third pillar too.
As challenges change, managers' role does too
The environmental, economic and social challenges that European managers, professionals and policy-makers currently have to face are characterized by their multi-dimensionality, interconnectedness and urgency (cf. VUCA). Even though these contemporary issues are recognised by senior leaders, as the Global Risks Report 2019 has illustrated, the current paradigm in management education and business practice continues to be centered solely around shareholder value. It is therefore important to develop a European model of sustainable leadership and management. The EU's commitment to the Sustainable Development Goals, the implementation of the Paris agreement and various other European Commission and social dialogue objectives call to action at operational levels, including in the workplace.
However, only few companies have a unified sustainability strategy and even fewer have followed-up with actions. According to CEC's "Managers in Europe: today and tomorrow" report, many companies are yet far from reducing their emissions and operational waste significantly. Furthermore, sustainability remains often a departmentalized concern within companies and are only seldom integrated to core business functions such as strategy. In a world of interdependence, where information is key, it is important to develop systemic thinking skills, alongside social and emotional skills needed in people management. Digitalisation will make control-and-command types of management superfluous.
Against that background, the sustainable leadership project aims to provide managers and professionals, some of the key drivers for better social and environmental performance, with the necessary skills to deliver on some of the EU's main priorities for a sustainable development of the economy. It does so in two ways. First, by identifying generic sustainable leadership skills (procedural dimension). And second, by enhancing managers', professionals' and manager trade unions' capacities in the sustainability dimensions, exemplified within the domains of the circular economy and fair working conditions (chapter II of the European Pillar of Social Rights) as two application domains for sustainable leadership (material dimension).
Please find the work programme of the project here.

Please find the Sustainable Leadership Guidelines by CEC here.
https://sustainableleaders.eu/wp-content/uploads/2020/06/temp-img-3.jpg
393
590
admin
https://sustainableleaders.eu/wp-content/uploads/2020/06/sustainable-logo-black-300x112.png
admin
2020-06-24 16:37:49
2023-08-21 17:36:14
Launch of the Sustainable Leadership Project