The Sustainable Leaders' Summit on 2 December 2022 hosted a rich day of exchanges on making workplaces attractive and sustainable. More than ever, we need leaders who dare hold space for conversations that matter. With record levels of stress and resignations, it's about rethinking the design of organisations. Purpose, participation, and a sustainable impact is what many workers, especially younger generations, expect.
The conference started with an introduction on Sustainable Leadership by Jacob Mayne with case studies of leaders who took ownership over their impact and lived their values. "Whether COP27 or COP15 – the gap between reality and ambition highlights the urgent need for sustainable leadership" Jacob Mayne, who has co-designed the Sustainable Leaders' Training Programme, reminded the audience.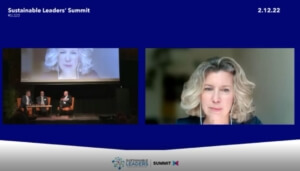 During the first panel session, the participants discussed how to make workplaces attractive again. Wim Gabriels, Director of the Erasmus Student Network, underlined that young people want to have their say about their future, for instance with more bottom-up governance. Francois Hommeril, President of CFE-CGC urged leaders to rethink their business model for positive impact. Finally, Silvia Pugi, Head of CSR of ManagerItalia, pointed to the importance of providing young people with professional development opportunities.
The afternoon panel discussed the responsibility of social partners for making new ways of working more sustainable. Christiane Misslbeck, Head of European Affairs at the Danish Employers highlighted that an evolving world of work requires some level of flexibility from both workers and employers. CEC President Maxime Legrand called on the responsibility of social partners to dialogue and shape the world of work of tomorrow – from the European level to company level social dialogue.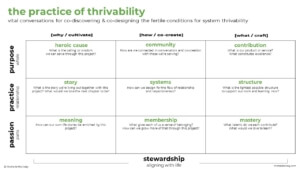 The Summit ended with an inspiring keynote speech by Michelle Holliday. Today, many workplaces suffer from toxic cultures, burnout and lack of motivation. Against that background, her keynote explored how leaders can enable life to thrive in workplaces. "We can see workplaces as a practice ground for wiser, more cohesive communities that are able to navigate the existential crises that we face" she underlined. To help leaders in embracing their role as stewards for thriving workplaces, she shared a practical framework to start conversations about passion, purpose and practice.
More information
Check out the PowerPoint Presentations